Welcome
Claverton Associates Limited (Claverton) is an international environmental consultancy. Our dedicated staff are accomplished environmental consultants with extensive international experience, and our knowledge across a range of environmental services enables us to support our clients throughout their business operations.
Our approach is to draw upon our international network of experts and consultancies to build teams with local and international knowledge in order to offer clients robust, resilient solutions. Our clients appreciate the proactive approach we take to working with senior management and their teams, and the ability to deliver appropriate solutions and improve internal capacity.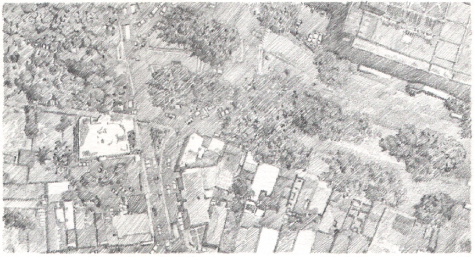 News
Claverton supporting the ESDD of a proposed graphite mine in Sweden, evaluating the EHS risks and opportunities for the upstream and downstream parts of the business.

October 2022

Mark Mackintosh of Claverton leading the audit team for the ESHS Monitoring of the contractor delivering Phase 1 of the Konza Technopolis project in Kenya

January 2022

Claverton appointed by International Council of Swedish Industry (NIR)to deliver a Capacity Development Support Programme for Zambia Railways Limited to support the preparation and implementation of the Chingola to Livingstone Rehabilitation Project

November 2021

Claverton appointed by Brazilian Nickel to assist update their ESMS and ensure it supports management deliver projects safely and sustainably

May 2021

Mark Mackintosh of Claverton takes the environmental lead on the IESC team assessing the EACOP project for the potential lenders

January 2021

Claverton appointed by PowerTree to assist develop their local and corporate ESMS for Solar PV developments in Chile.

November 2020

Claverton contracted to IFC's Middle East & Africa teams to support their ESG projects across their investments.

2020-2021
Client Sectors
We work with our clients supporting them across a broad range of sectors including:
Renewables, Oil & Gas, Mining, Fine Chemical, and Manufacturing.
Please contact us for further information on our experience in your sector.